Miri, Sarawak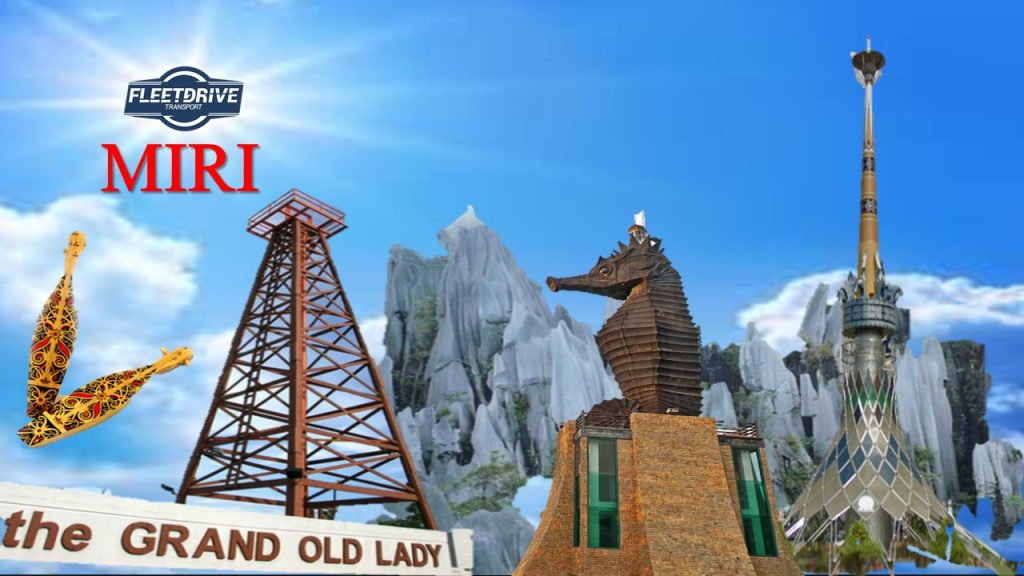 FLEETDRIVE welcomes you to Sarawak the Land of the Hornbills! Sarawak is located on the island of Borneo and the third largest island in the world.
Miri is the second largest city in Sarawak and is also known as the birthplace of Malaysia's petroleum industry. Miri is located at the northern side of Sarawak and it is close to the border of Brunei Darussalam. You can drive to Brunei and Kota Kinabalu, Sabah though Miri and Limbang Town District of Sarawak.
There are many attractions offered in Miri, Sarawak. One of the famous tourist attraction is  The Grand Old Lady. The Grand Old Lady is Miri's first oil well. The landmark has a height of 30 meters and is located up on Canada Hill which can be access by road. Most tourists visit Canada Hill with the purpose of checking out the first oil well drilled back in those years whereas locals are there in the morning to jog and walk.
Miri is the main tourist gateway to Gunung Mulu National Park, Loagan Bunut National Park, Lambir Hills National Park, Niah National Park and The Gunung Mulu National Park. The next famous attraction is the Crocodile Farm. This is the best place to bring along your family for an educational and exciting tour. The farm situated not far from the city and you can reach it with just a 20 minutes drive.
Accommodation in Miri is well prepared with a wide range of selection that comes with various excellent range of accommodation, from luxury via boutique to budget, good restaurants, and nightlife to suit most tastes and pockets.
To explore Miri, you can rent a car, take a bus or hail a taxi. To make the most of your visit you must put on your walking shoes, take to the streets and drive around by renting your Car Rental from us.